When I was in Junior High, I was that kid who was always trying to find ways to make money.  I had an expensive habit called video games, and if you think games are expensive now, you need to think about me paying $70 for a Super Nintendo game.  This was when the economy was good!
One of my schemes to make the almighty dollar was a group effort made possible by myself and a few really close friends who you may see poke their heads around at Just Chill Here (They don't know this yet, so SHHHHH).  One of us had a dot matrix printer, one of us had the ability to draw well enough to sell things, and one of us had access to my school's copying machines (Don't you know the best entrepreneurs have ways to succeed, even if on the backs of others?).  One of us had a large collection of Sega games, which was nice, because most of us were Nintendo nerds.
Folks, I would like to introduce you to my first foray into magazine publishing.  I give you Power Source: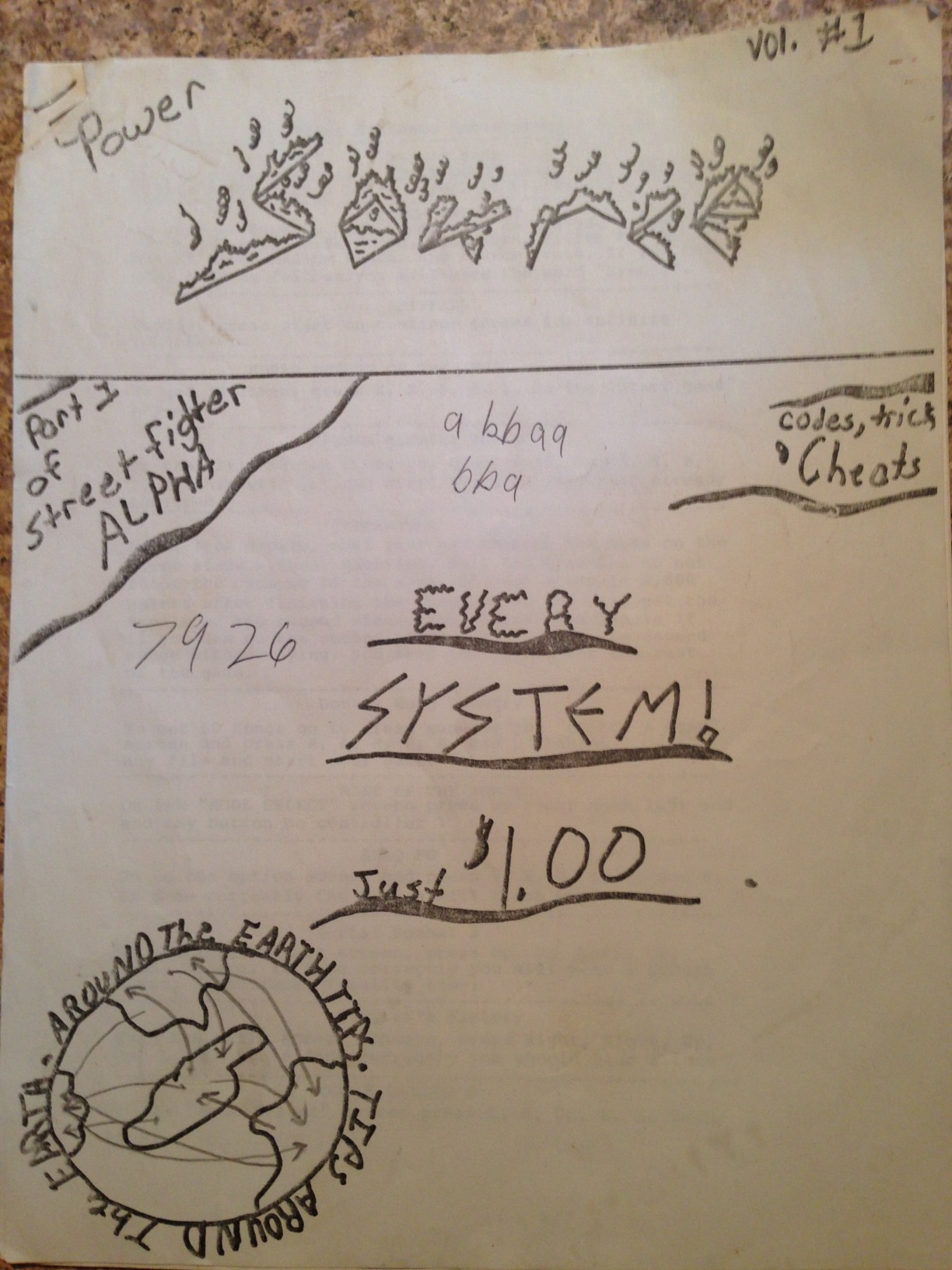 Excuse the blurriness of some of these photos because I just took shots with my iPhone 5.  I think they turned out well.  What you have here is the first page – the cover.  Notice that high def globe of Earth, an image for something to do with tips around the Earth?  Remember, this was created at the advent of the Internet, back when you had to hear the grinding noises of a 14.4 modem.  We were going places with this idea.  We covered every system, we had codes, tricks and tops ready to read about and I was tasked with writing a guide for Street Fighter Alpha.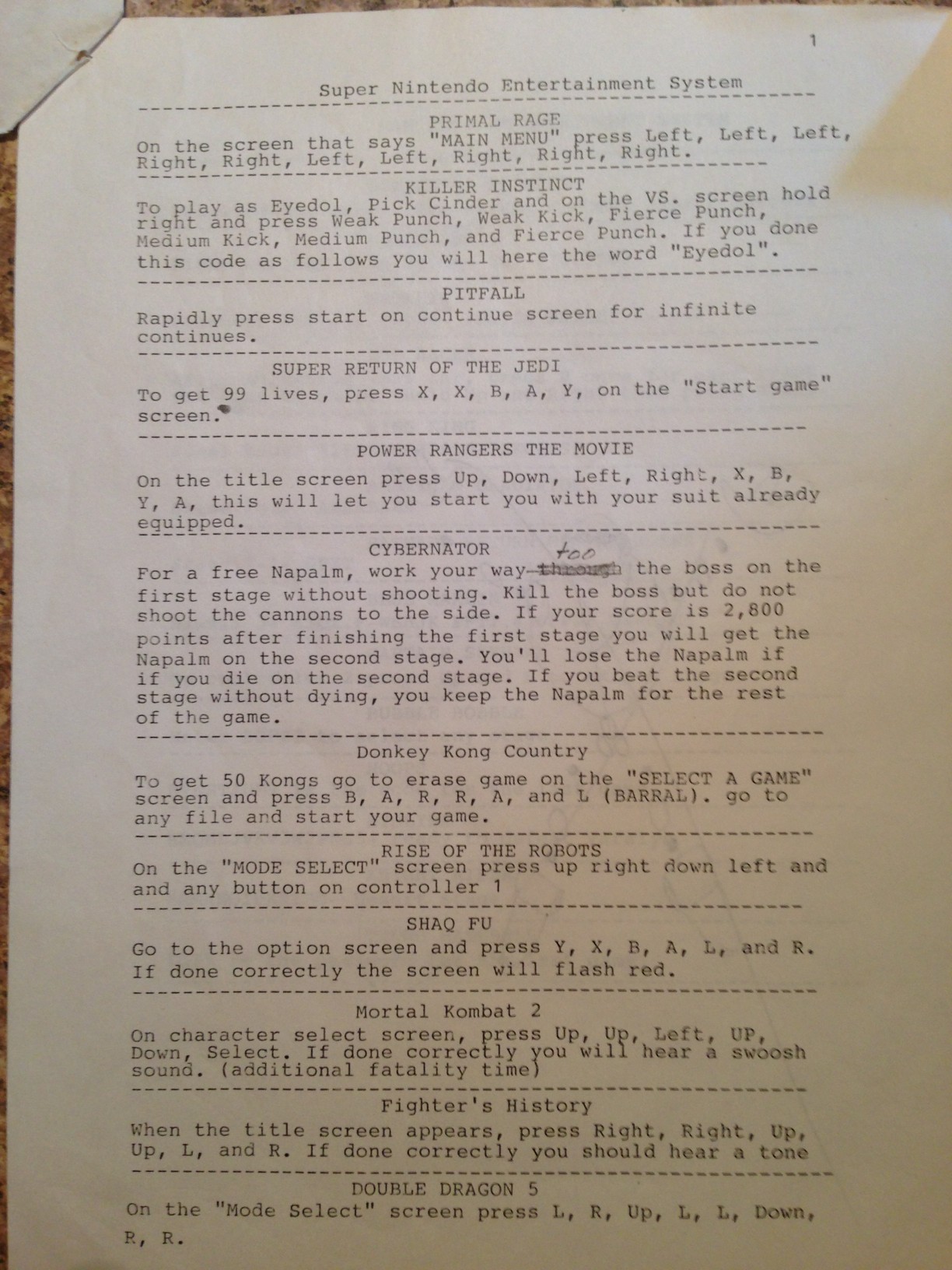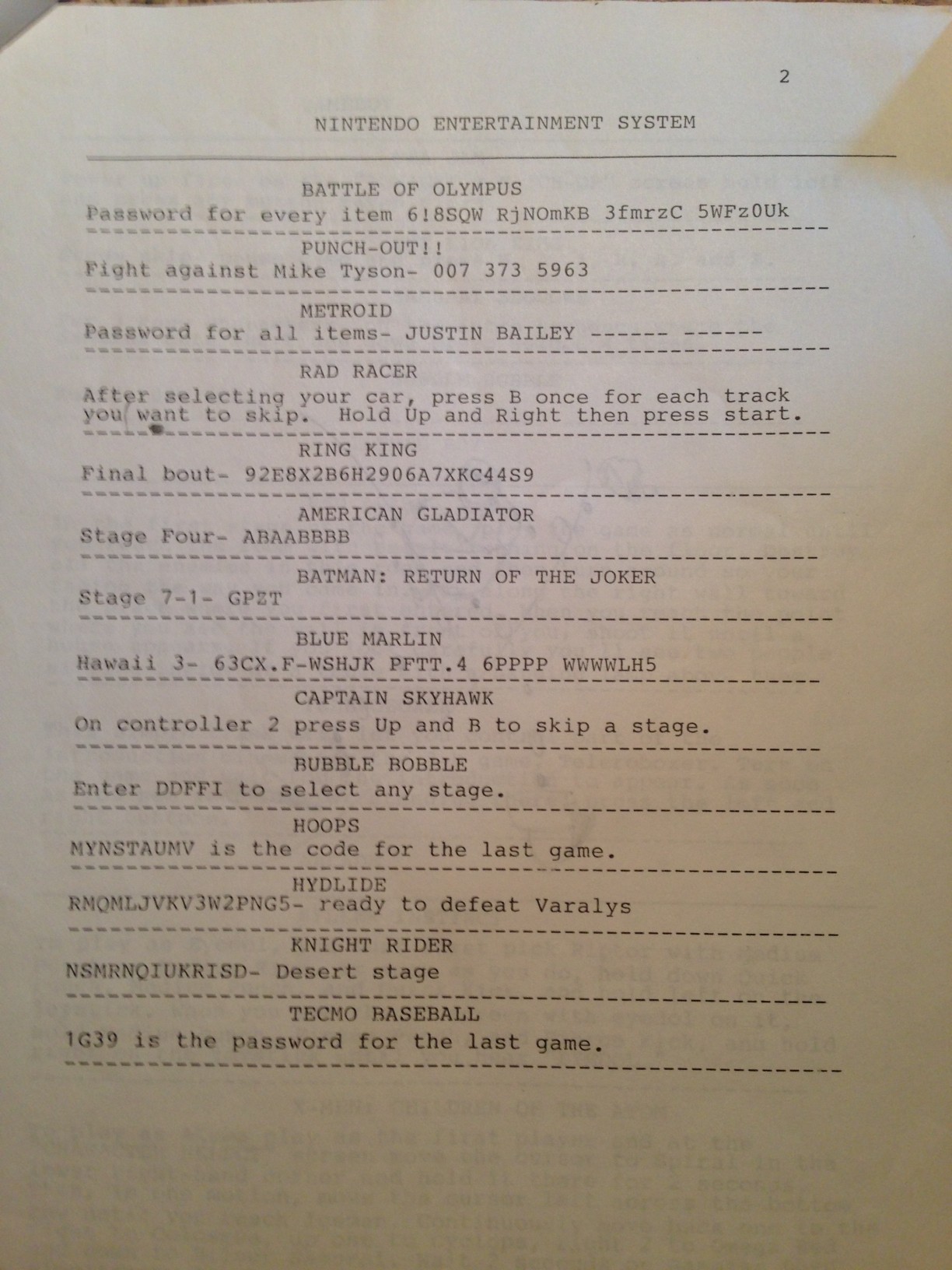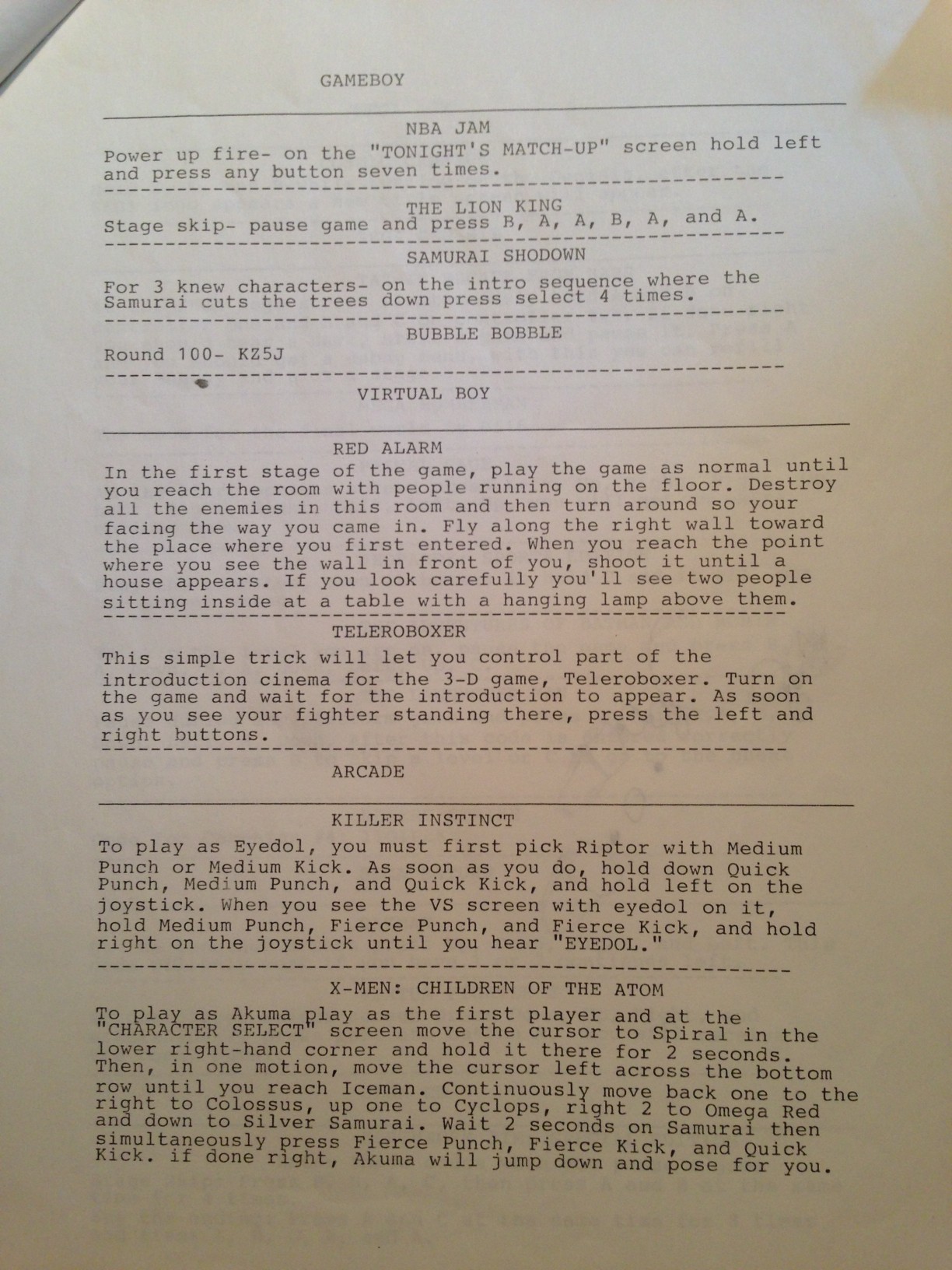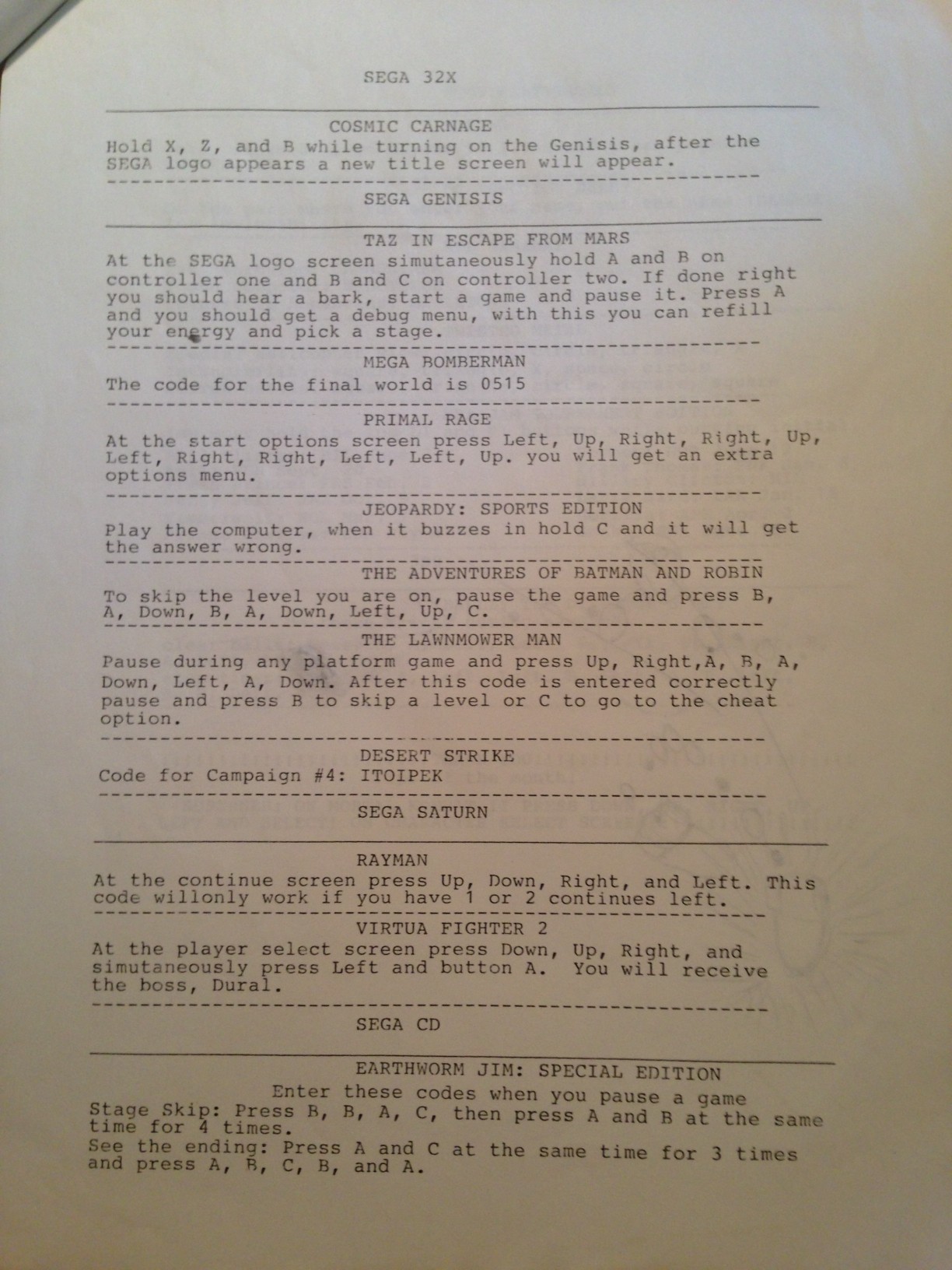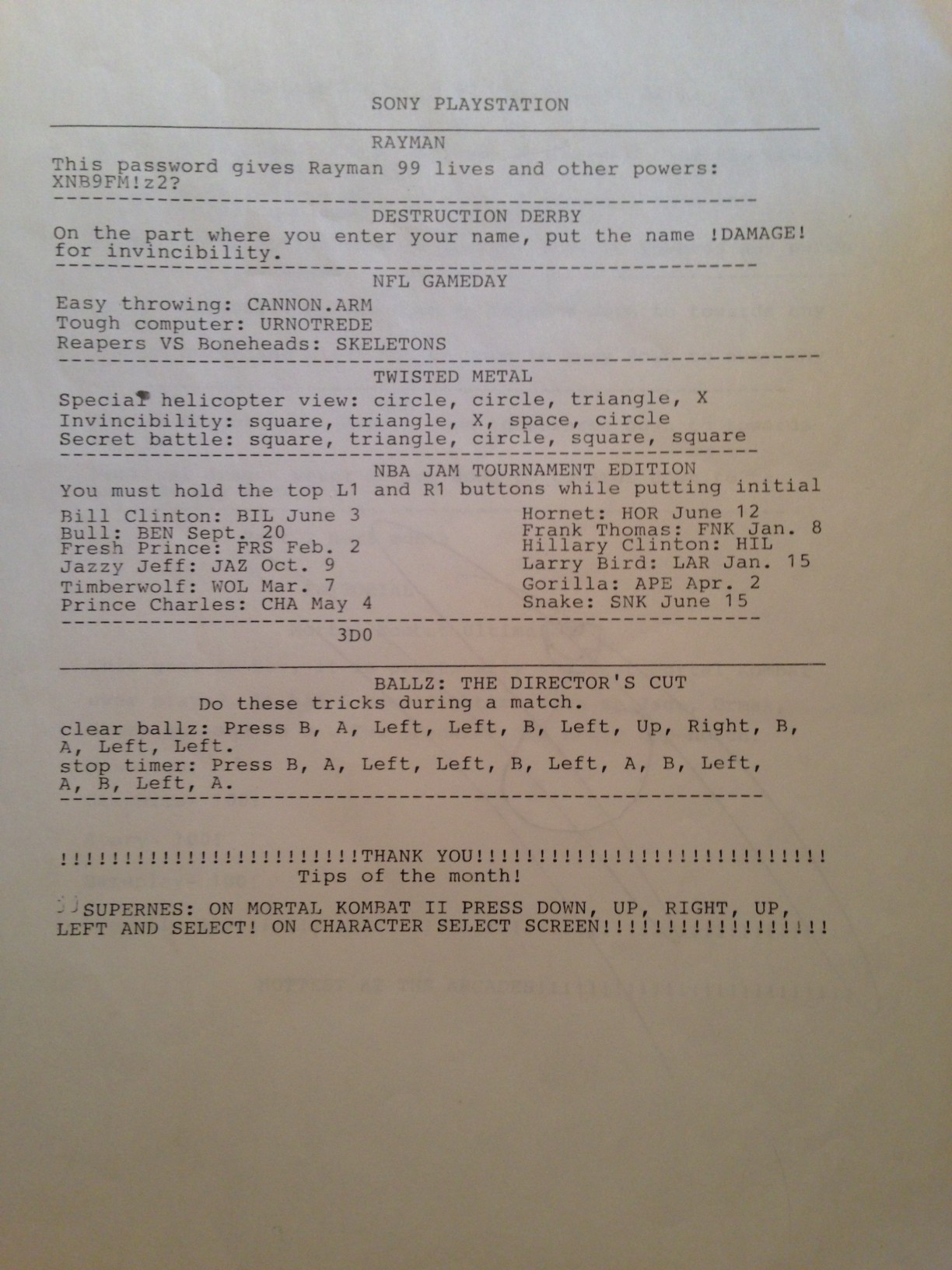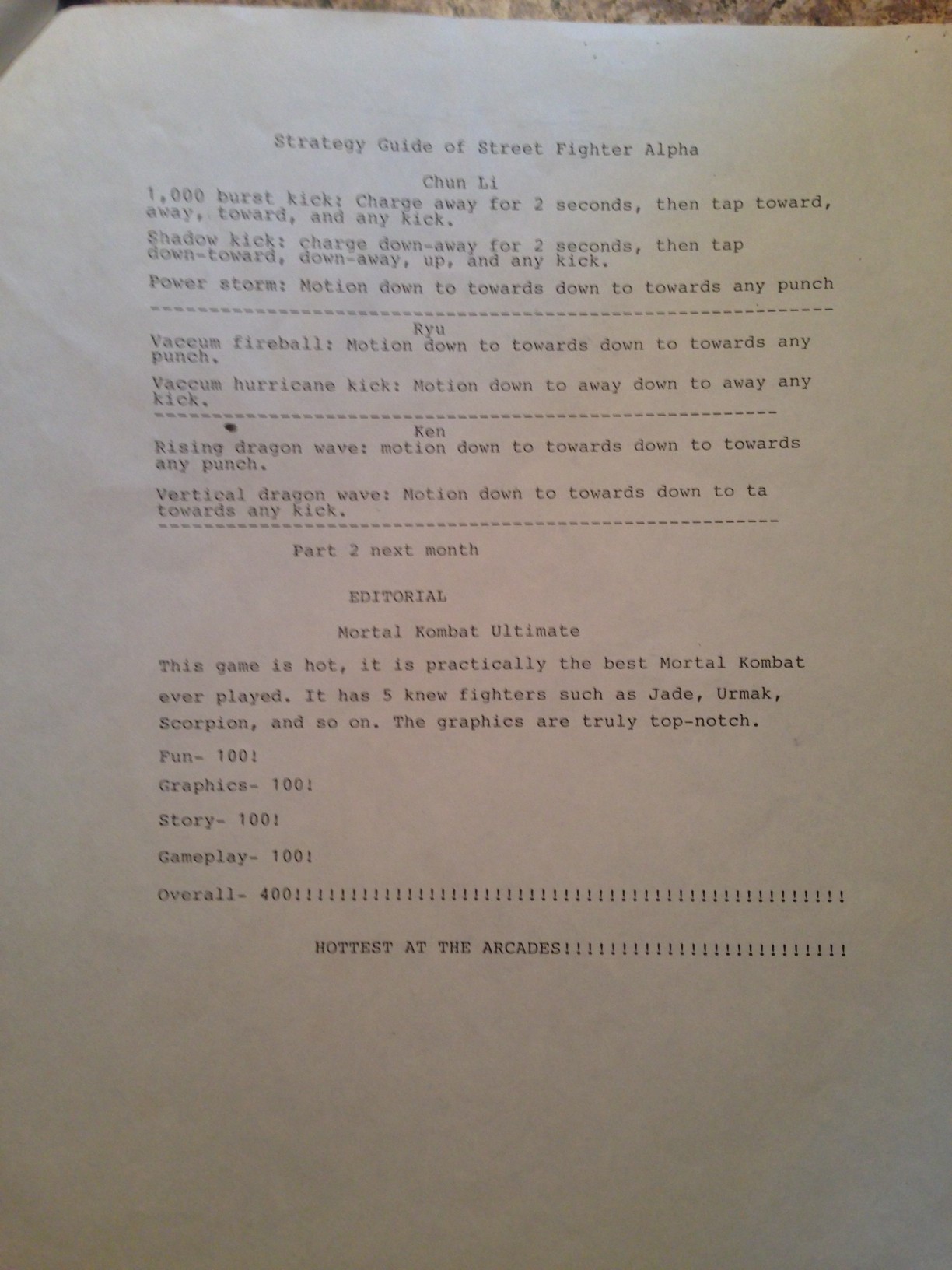 Some folks would be embarrassed to share this bit of history with the world, but I am not.  See, this little venture in capitalism netted me and my friends each twenty bucks.  Just one issue.  We hustled our asses off.  I remember my mom even buying ONE copy, not 20.  Our head guy, however, eventually left us for a different school, and we had one more issue after he left which was all handwritten.  I have it too, but it's in pretty bad shape and the cover is missing.
The reason I am sharing this is because it's a source that proves I have been interested in writing since I was a young teenager.  I thought these were lost to time, but I came home from school one evening after work and there was a Wal-Mart bag hanging on my door handle.  I still don't know who hung these here, but on the blank sides of each page of this magazine were hand drawn images of Vector Man, which tells me that a cousin that was involved with the magazine brought me his copy – or his mother did.
Regardless, this will never be lost now, because the Internet has it.  I would like to say that we were responsible for bringing video game culture into my community, because we were the only ones in my town who wrote and talked video games.  We spent hours in school drawing video game characters.  We wrote fan fiction when it was actually commendable and not creepy.  Hell, if we were girls, we would have been the first cosplay models.
We made money off of video games when video games were widely viewed as NERDS ONLY!  We may have been nerds, and we did get picked on a bit, but not too much.  We were not hiding anything about our interests.
We rocked.
Oh, and before you knock our product, we sold out.  We had enough paper for 70 copies and we sold every copy.  70 or so to students in my school.  There were 280 kids in that school at the time.  That's a 25% market penetration.  There are major magazines out now that would kill for that kind of action!  Man I miss living with that kind of optimism.