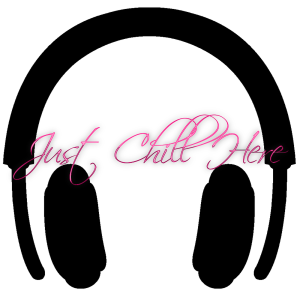 So, here we have it, our very first podcast.  There are some kinks we must address for the next podcast, and understand that this is a work in progress.  Many hours were spent making this podcast more listenable, but we will be reviewing everything in order to make sure the cast feels more streamlined.
With that being said, this podcast has EXPLICIT LANGUAGE, and if certain words offend you, then I ask you, politely, not to listen, or you will be offended.  We are both crude pirate misogynists.  (Okay, we aren't that bad, but I noticed the occasional rated R word here and there).
Anyhow, accompanying this podcast episode is a summary.  If you want to hear a certain part of the podcast, just click the progress bar and go to that time on the player.  Just in case you are not interested in a particular topic.
Intro – Turkey Dubstep and we use this time to describe what Just Chill Here is and how the podcast will work out.
5:15 – Video game discussion.  Today we talked about the upcoming Diablo 3 version 2.0.1 patch notes.  We then discussed the character roster for Heroes of the Storm.  At 26:45 Mike discusses the characters of Heroes of the Storm.
53:00 – Quick discussion on Transformers 4: Age of Extinction. At 55:20 we will discuss the differences between season 4 of Game of Thrones and the last half of A Storm of Swords.
1:05:10 – We discuss music used in video game trailers at E3 this summer.  If you want to see the videos we talked about and more, go visit this page.
1:12:00 – We discuss some books, I announced by Stephen King reading plans and Mike talked about The Sheriff of Yrnameer: A Novel.
1:14:00 – Quick discussion of some projects.  I talk about papercrafting and losing some weight.  Talk about my foodsaver in this conversation to, to cover that food and product review section.
1:25:20 – I discuss my pork roast cooking project that will publish later this week.  You can search for the video on YouTube!
1:28:30 – We discuss the article about the girl that was held against her will in Natchitoches, as well as the fake student ID for Barack Obama.
1:38:40 – What's happening next week?
1:42:00 – Outro – Another Turkey Dubstep
Turkey Dubstep is not owned by Just Chill Here, please visit Will Anderson's channel for more of his awesome work!