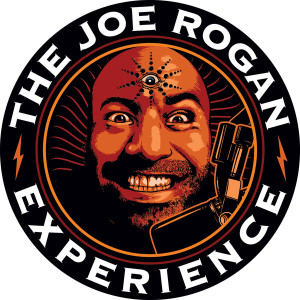 Joe Rogan is not your every day, run of the mill comedian, game show host, Ultimate Fighting Championship (UFC) ringside commentator, martial artist, actor, or radio personality.  In fact, he is one of the most interesting sources of entertainment on the Internet who decided to plant his roots in the pod casting world.  Over 500 episodes in, running at around 2-3 hours per episode, the Joe Rogan Experience (JRE) is, without a doubt, the best variety podcast available, and honestly, there are quite a few choices in variety shows that may be reviewed in future articles. (I forgot to mention that the show is cohosted by Brian Redban, who runs Death Squad TV).
The JRE offers topics that cover many bases:  science, drugs, fighting, comedy, history, travel, news, the economy – the list goes on and on.  From this you may be thinking "Wow, so he just talks about everything with no focus," but Rogan manages to hit a small variety of big topics in a three hour podcast.  I have listened to every podcast he has released and the show essentially started out with a couple of guys dicking around with their computers and talking about things they find online.  They state, many times, that they couldn't imagine doing a podcast for more than a couple of hours.  Now, some 500 episodes later they say that three hours doesn't feel like enough.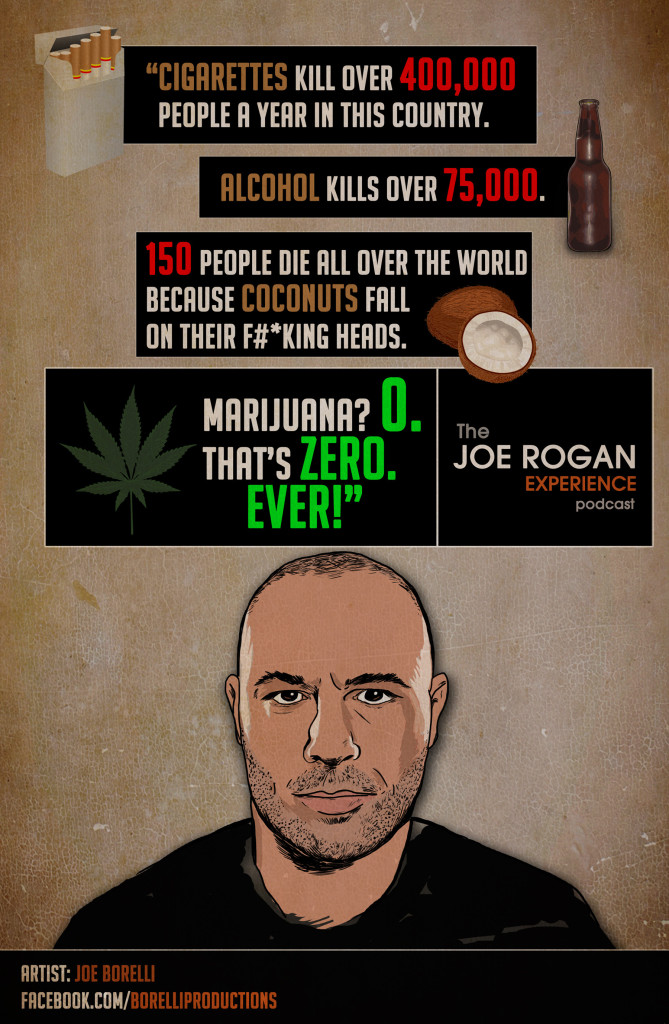 I am a fan of Joe Rogan, and have been a fan for a while, and while I never thought he would be an ideal host for a podcast, after listening, I was hooked.  He manages to change the main topics for his show based on whoever appears as a guest on his show.  His guests range from famous celebs to some folks who do important work, but do not receive the same level of exposure as those celebrities.
If you are into podcasting, you are either listening to this podcast as it is usually on the top 10 list on iTunes, and if you aren't, what's the hold up?  Yes, he may be foul mouthed, but his podcast is the kind that will make you think, and think hard, about many different subjects.  I am not a UFC fan or a huge fan of the counter culture, but these two topics are often made interesting by the banter between him and whoever is sitting in the studio with him.
So, who are these guests?  Well, I could type up a nicely formatted table with everything, but I will just link you to this rather well designed Wikipedia article about the show.  Apparently the JRE is popular enough to have a useful Wikipedia entry.  There have been plenty of guests on this podcast, but a very short and incomplete list of my favorites:
Joey Diaz – I am a huge fan of Diaz's comedy because it is sharp, to the point, and extremely vulgar.  When he is on this show, not only does he improvise great lines on the spot, he also adds an element of energy that some guests lack.  Every episode with Diaz is a great episode.
Everlast – Everlast is a good storyteller and he always gets talked into playing an acoustic song.  Yes, THAT Everlast is actually a guest of a podcast.
Bill Burr – One of the funniest comics today, Bill Burr always shows up ready to talk and ready to argue.  One of the best moments is when he and Brian Redban started arguing about MP3s on episode 91. 
Eddie Bravo – Famous in the world of jiujitsu, Bravo is a blast to listen to when he talks about his experiences in martial arts.  He is a jiujitsu instructor.  How is he famous?  He beat Royler Gracie at the biggest submission tournament in the world.  He was only a brown belt.  He is also responsible for getting Joe Rogan into marijuana.
Aubrey Marcus – the Warrior Poet, is the guy who is into traveling and into going to specific places to experiment with psychoactive drugs like Ayahuasca and Huachuma.  His purpose seems to be informing the world that these plants have healing effects and we should be using them to treat people with mental illness.  Marcus is responsible for a few of my opinions on drugs and the problem with drug laws.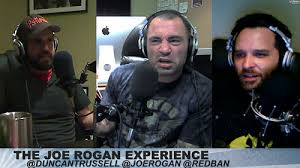 I can't rate podcasts with stars because to me, that would be a complete injustice.  All podcasts are unique and difficult to compare to others that may rely on a different format.  Before long, I will be host a Just Chill Here podcast on the site and it would break my heart to get 1 star out of 5!  Just review it and get it done with.
This podcast is funny, it's long, and it has great sound quality (The first 60 or so episodes not so much, but they do figure everything out).  There are a varied number of special guests and Rogan sticks to his schedule rather tightly.  It seems like every time I pick my phone up, I have a new podcast waiting on me.
This podcast should expand your interests and get you questioning things.  I have spent plenty of time reading materials I would not have known were it not for the JRE.  It is filled with some rather explicit language, so if you are a kid, just use your headphones and tell your parents you love the new Justin Bieber CD.  I wouldn't let the adult content scare me away from the education this podcast has to offer.
That's right people.  Of all the things Joe Rogan is, he is a facilitator of knowledge.
Joe Rogan is a TEACHER.