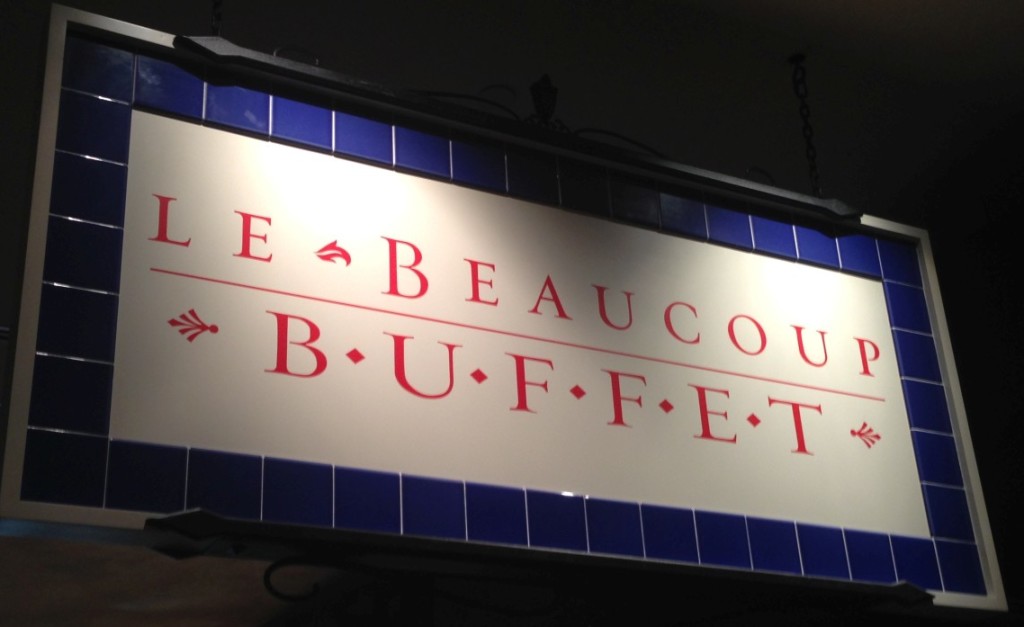 I love sea food.  In fact, sea food is my number one go to food for when I feel like I deserve a reward.  Move over steak, chicken, salads and other types of food.  I am interested merely in that delicious, succulent meat from the depths of the sea.  There is a casino about an hour's drive just south from my place called Lau Berge Du Lac, and it is a swanky place.  With upscale gift shops, gambling, hotel rooms and a lazy river, it is a destination for vacationers.
However, as a local, I visit this place whenever possible for one primary reason:  Le Beaucoup Buffet.  Running around $30.00 a pop, it may be out of budget for a family of four, but for a couple?  It's perfect.  If you want tasty food, it has it, but if you want lotsafood it definitely has what you want!
---

They really want you to try to win new, flashy sports cars all the time.
Walking into this casino is always a treat.  It looks nice and is always clean.  It is full of well dressed and generally well-behaved folks and even though the smell of cigarette smoke is really off putting, it is a treat for the eyes and ears (You know, if you like the sound of people having a good time).
The best time to get to this buffet is before 5:00 PM, any time after that almost guarantees you will be waiting at least 45 minutes in line.  There are no seats to rest, you have to stand.  Once you get seated, you tell them your drink and you go get your buffet on.  What do they have?  Off the top of my head I have seen and eaten:
Fried Rice
Variety of grilled sea food made to order
Prime rib
Brisket
Turkey
Ham
Variety of sausages
Fried catfish
Fried alligator
Fried frog legs
Macaroni N cheese
Mashed potatoes
Potatoes au gratin
Variety of breads
Vast salad bar
Nachos
Fries
Steaks
Pork chops
Ribs
Chicken leg quarters
Clams
Oysters on the half shell
Fried oysters
Fried chicken
Gumbo
Jambalaya
Etouffe
Red beans and rice
Corn
Bourbon chicken
Variety of pastas, made to order
Pretty big list!  However, if you go during the weekend?  You are going to get your mouth around:
Blue crab
Southern king crab
Snow crab
Dungeness crabs
Boiled crawfish
That's probably about half of what they serve, but I really only go for the crab and the crawfish. My wife is the same way.  We both enjoy eating our fair share of those delicious entres.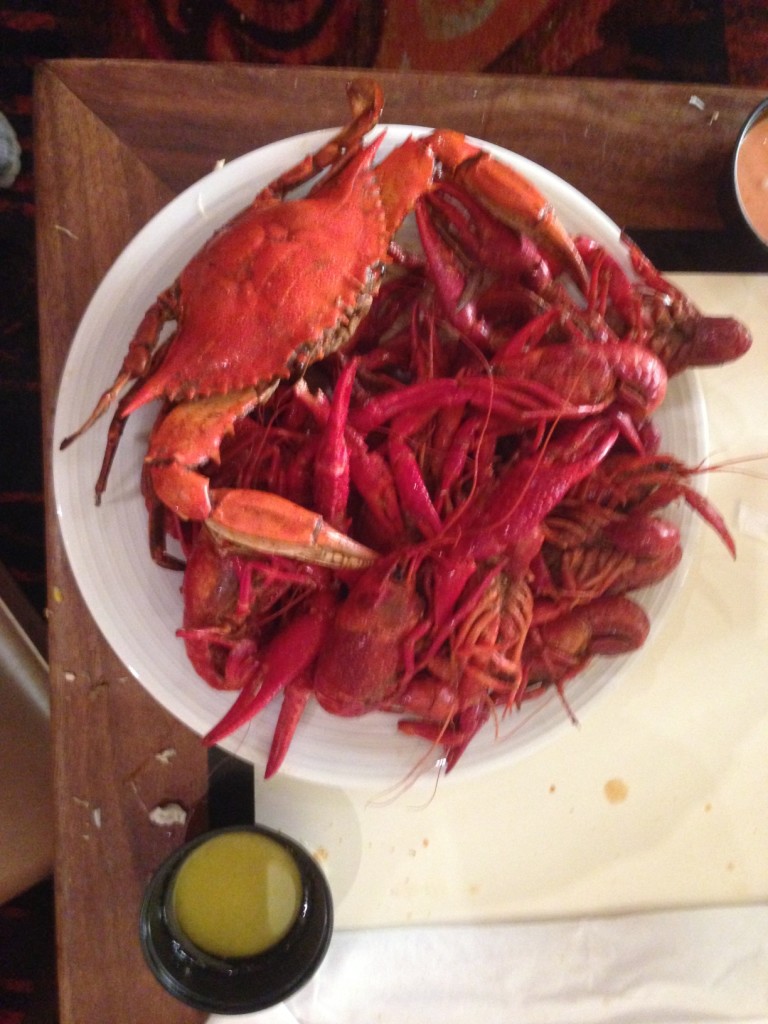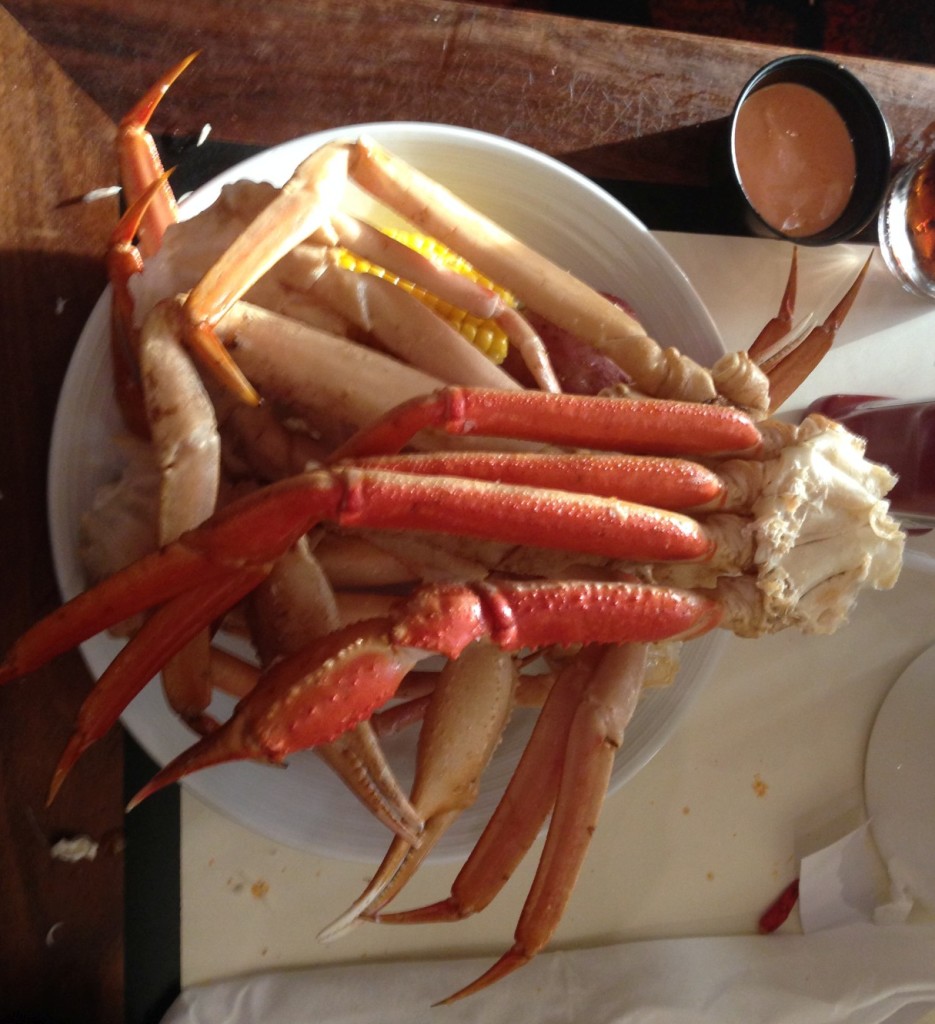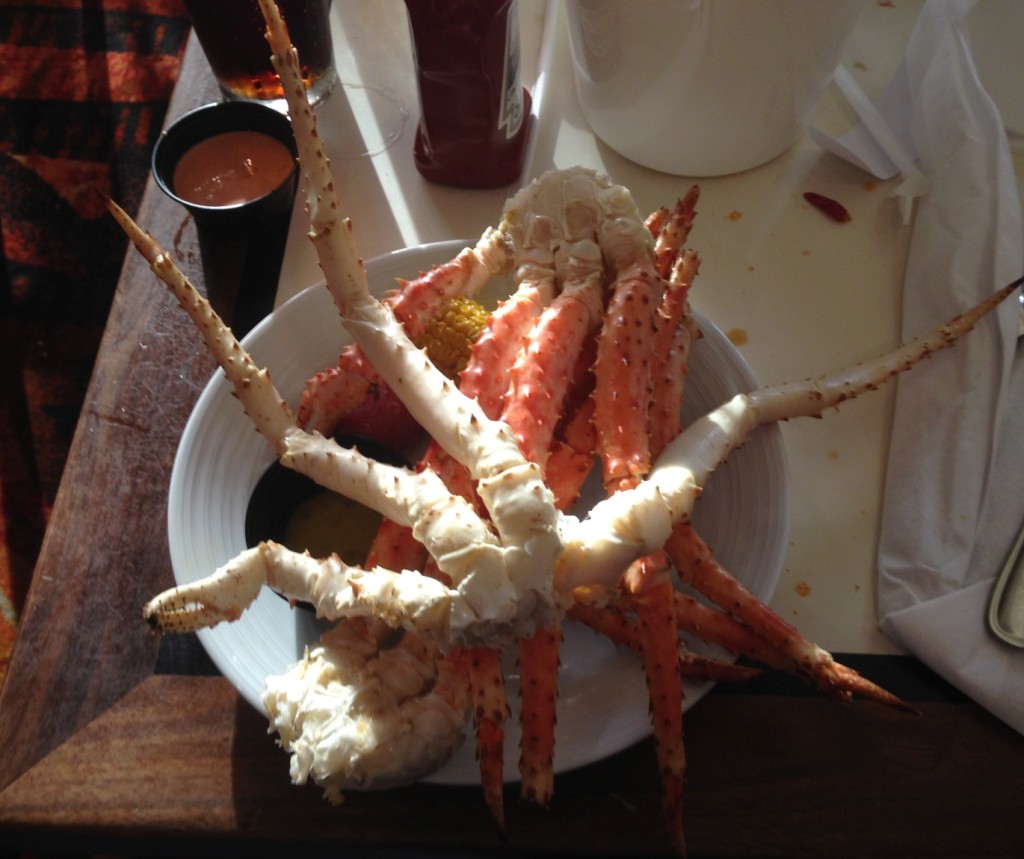 Wow, if you love sea food, you are probably salivating right now at the pictures posted above.  The meal is not done!  Now you have to wade through the extensive selection of desserts.  What do they have to satisfy the sweet tooth?
A very strong variety of cheesecakes
Creme brulle
A variety of cakes from chocolate to vanilla
A few nice sugar free options.
Bread pudding
They used to have ice cream.  Last visit there was a void where the idea cream machine sat.
Puddings
Pies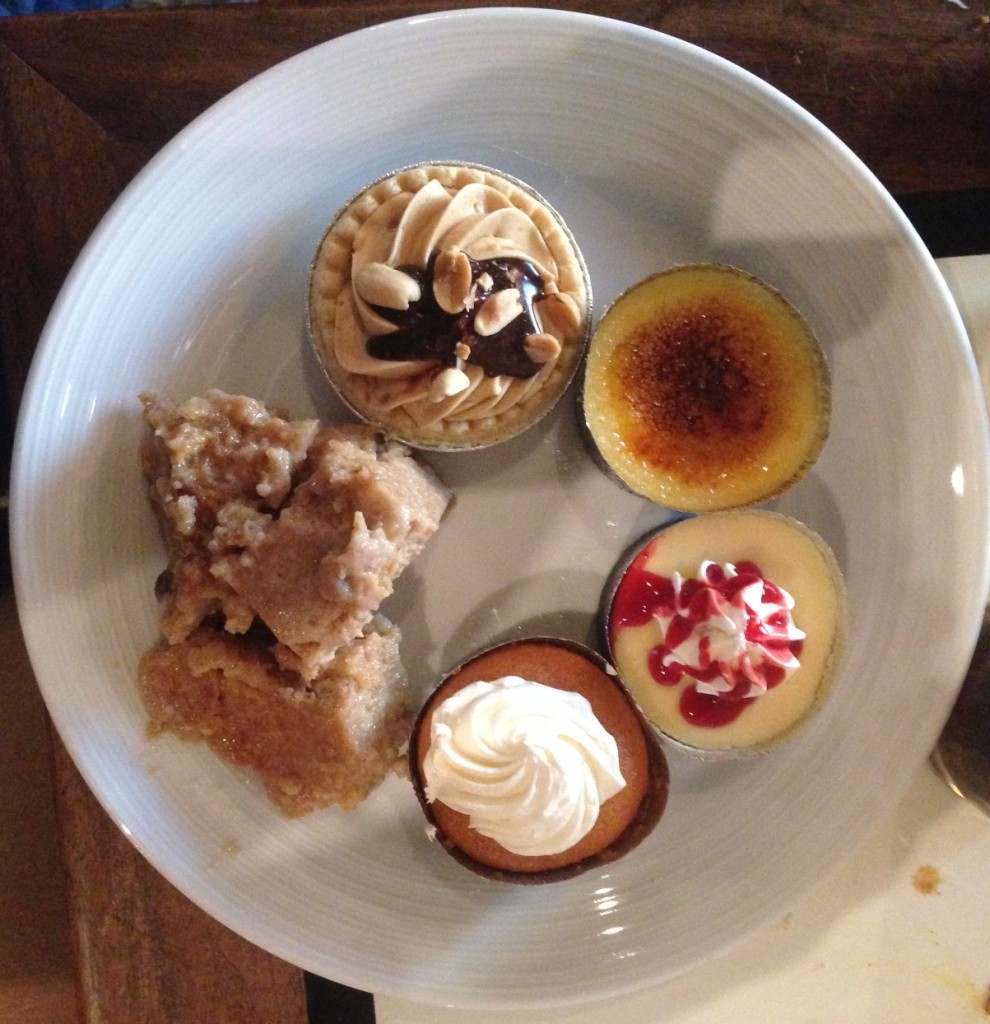 See how I did my dessert?  I made a sampler!  You should do that if you want to try out everything.  Treat it like the scene from hunger games where Katniss arrives at the capital and attends a party where some guy tells her to drink a tonic that makes her vomit so she can eat more.  It truly is too much to eat, but it's fun to try.  Enjoy yourself! 5 out of 5 stars!