Finally, a projects page!  I am going to show you what I managed to pull off a little over a year ago with my favorite hobby in the whole world, but first, I would like to give you a brief run down of that favorite hobby.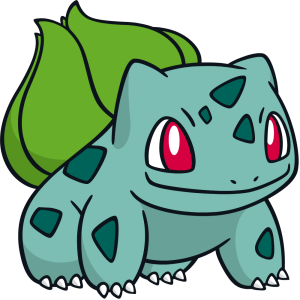 I love to build things out of paper.  No, not paper airplanes or origami.  Not writing letters, cutting paper sheets into confetti or making Pinterest worthy flowers and "I love you!" cards (Thought I have the tools and the skills to do so).  No, I love to get my X-Acto knife, Elmer's glue, tweezers, scorer and printed out sheets of card stock and create 3D models of a variety of video game objects, characters, and from time to time, some real world type of things.  I love this hobby because it allows me to get completely lost in a world of creation that I have complete control over.  It is therapeutic and I have spend a many an hour constructing models.
While I love the finished models, I hardly ever hang onto them.  Generally, I have nieces and nephews who ask for them and I oblige.  Unfortunately, because I love doing too many things, I have not touched my papercrafting tools in over a year.  I will pick it back up soon I think, but with updating Just Chill Here, trying to game with friends, and just spend time with the wife and kid, well, time is a very rare commodity.
The one thing that may get me back into it, however, is the fact that I revisited my Youtube time lapse of my creation of Bulbasaur.  Today was the first time I have looked at it since uploading (I really just share and move along, I guess this is why I will never achieve that Internet fame folks always want) and wow, over 4,000 hits, holy shit!  That's pretty good for me!  Without much further ado, here is a video of my project…
Now, some things about this video.  I recorded about 14 hours of me making the model and spent another 4 or 5 hours post producing, cutting and snipping and adding music.  I chose Bulbasaur because of his familiarity and the music played is from different iterations of Pokemon games.  You will notice my hands are moving ridiculously fast, and well, I'm that damn good!  (Okay, okay, so I sped it up in post production).
The facts and things in the thought bubbles were inspired by those old Pop Up Video shows on VH1.  I had fun doing these, but they take so long to get just right.  I did these to keep interest.  I've learned that it's better to kind of pound information into the viewer's head than just let them watch an almost 15 minute video of something that isn't really showing too much.  I learned a few things from doing this video:
Wear something besides red.
Show more of the model and make sure it's always in frame.
Find another damn spot, my counter is hideous and it was uncomfortable.
Find other background music besides fast and catchy theme music, it's too distracting.
Catch examples of each step, but don't show the same steps over and over.  Find a way to make the video not so long.
Follow through with the project, actually paint the next one.
The next Pokemon I make will be Pikachu, my niece made a request.  When?  Don't know.  Bulbasaur took right at 20 hours.  Maybe it will be easy to break it up and post produce as I finish.  Perhaps we will see.  Apparently folks like seeing these videos, so I think I will get one up this year at least.