In 1998. a friend of mine managed to get his paws on Breath of Fire 3.  I think it was Mike, but I am not sure.  I do not remember much about the game, except that it was jam packed with things to do to keep you busy.  I played it through to the end and was impressed.  The battle system was classic and the characters were memorable.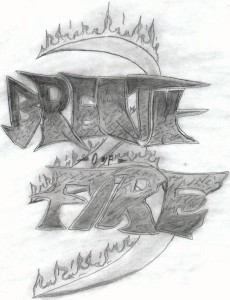 The most memorable thing about this game was that it gave me images to draw from the instruction booklet.  No, not tracing them, but just glimpsing and drawing, shading and rubbing.  I was destined to be a master of the pencil.  I spent many an hour pumping out artwork for a lot of games when I was sitting in Mrs. Bass's class learning history.  I managed to get my notes done and study, makes As, and draw quite the collection of Breath of Fire 3 art.
I don't really remember the characters from the game, but my favorite character by all means was Garr, followed closely by Rei.  These two were polar opposites.  Garr was this huge burly gargoyle thing, a real powerhouse…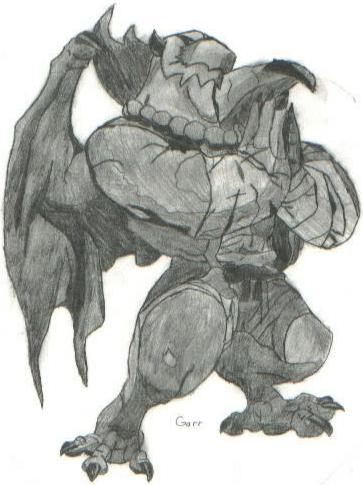 and Rei was this rogue-like vagabond who was quick on the attack with his daggers…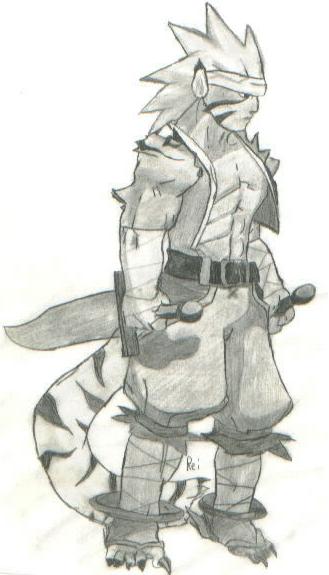 There was Teepo who is another fast paced fighter…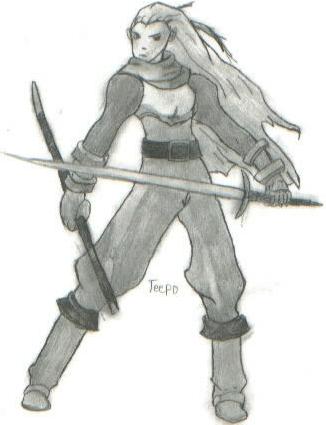 There was also a princess in the game.  I think she was kind of spoiled, but I am not sure.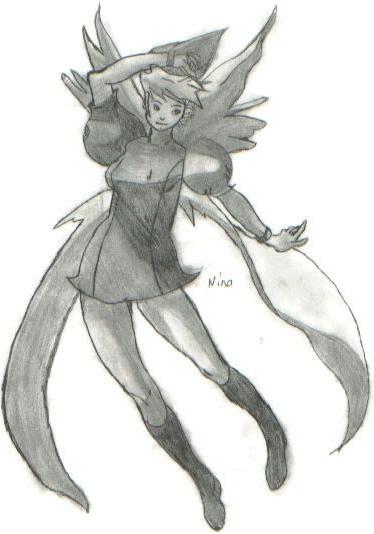 Opposite of Nina is Momo, the scientist/nerd type…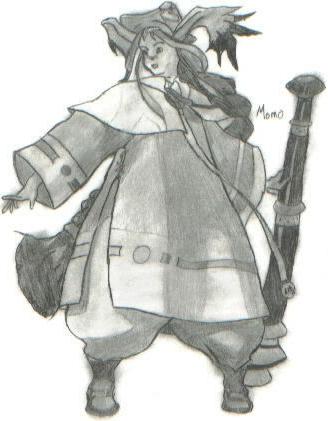 Momo has a little robot companion named Honey…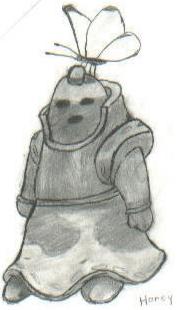 A mutant onion named Peco…(That's right, a mutant ONION)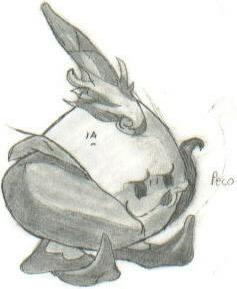 Oh, yeah, let's not forget Ryu, the main character…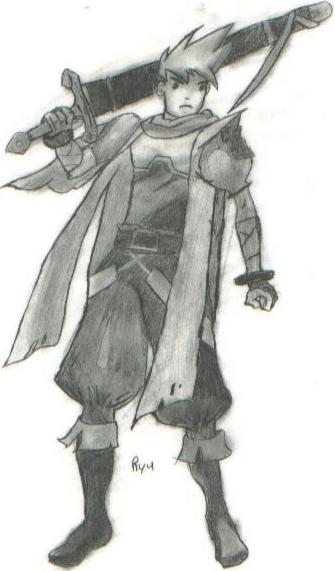 When I started drawing Ryu, I was faced with some challenges.  It was a well drawn image and I was redrawing it, making it my own, trying to match it.  That style of drawing was fun for me and I loved it.  It gave instruction manual artwork a more authentic feel.  The fact that I managed to hang on to these images is amazing.  I hope you enjoy!