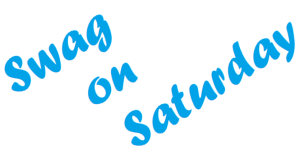 A big part of earning Swag Bucks (SBs), is that you can do it as passively or as aggressively as you like.  Regardless of your approach, you will accumulate actual money over time and that means you can buy that bucket of live lady bugs you have been wanting since you were a little girl.  Some of the more passive ways to earn SBs is to find things you only have to click once, and in turn, you get one SB.
So what kinds of activities are offered that I can just click at from time to time?
Daily Polls

So first up are daily polls.  Each day, the site changes the poll and you can go express your opinion and even leave a comment for other swaggers to read.  For doing this, you will get one SB.  It's not much, but if you do it every day, that's a legit $3.65.  You could get a couple of sandwiches and a drink from McDonalds!  Actually, this alone is not as rewarding, that's why you can…
Complete the Daily Crave

I will admit, I do not use nCrave much because it is kind of buggy and often doesn't give me stuff to use, but every day you are guaranteed one activity that will get you a free quick SB.  Sometimes you will watch a video, or work your way through a slideshow.  Sometimes you may have to just look at a certain page.  Usually you have to do something for 30 seconds and then you get rewarded.  It even works as a great introduction to the overall nCrave feature that, as previously mentioned, is buggy at times.  It can be pretty lucrative, however.
CHECK YO' MAIL!

I mentioned your inbox in last week's article and it was about looking for videos to watch for rewards.  Those videos are also quick and easy ways to get 1 SB for one click.  Other offers are sent your way as well!  Perhaps you will be asked to check out a web site or click through a slideshow.  The idea here is that you are harvesting 1 SB at a time doing quick tasks.  If you can string enough tasks together, you can actually earn a bit toward your daily goal.
SECRETS!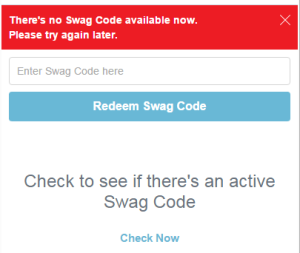 Each day, throughout the day, Swag Bucks likes to get you to check out their Facebook, or some other pages.  When doing this, you will get your hands on free swag codes which can be redeemed for 1-4 SBs.  They are time sensitive!  Check your swag button to know if a code is active.  Put the Swag Bucks App on your phone to keep better track.  It also doesn't hurt to hit up /r/swagbucks or /r/beermoney.  Sometimes those guys just post the codes.
These few things, while simple, work well to supplement your effort to hit that daily goal, and since hoarding SBs is the name of the game, they do count toward your overall goal:  Cashing your SBs in for a sweet gift card!