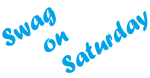 Welcome back to another bright moment in hoarding history as we leave Swagbucks for a day and we focus instead, on an entire community that revolves around these small transactions.  It is here that I learned about this little side hobby and I bestow unto you the great knowledge base that is /r/beermoney.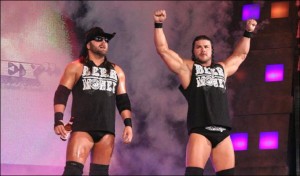 /r/beermoney is a well organized group of individuals with one goal in mind:  They want to make sure you can afford a good time without making great commitments of time, effort, or resources.  They literally have become a community of informative individuals that scour the Internet to search for the best, most efficient, and sometimes fun ways to earn a quick buck.  All in the name of making sure you can afford a case of beer for the next big UFC party.
They have some interesting services.  One is a running thread on the most popular "beer money" sites with in depth explanations of how they work and what kinds of payouts they have.  Some of the information is very revealing and it can sometimes be very tempting to go crazy.  Just remember, you aren't doing this to get rich.  You're doing this to buy some swag.  Instead of spending the money you bleed for at the theater, spend your "beer money" on it.
My favorite service, however, is that they have a contest that allows its users to win an opportunity for their account to be advertised as a referral.  There are almost 100,000 members in /r/beermoney and as it grows, that's new users that will have access to your referral link.  Referral linking is an extra way for people to make some extra money, and it's why I always share the link to Swag Bucks all the time.  If you click my referral link, Swag Bucks rewards me with 10% of whatever you earn (They don't take from you!).
Also, feel free to browse through the daily posts.  Users share their experiences on what offers to chase down, and what offers to avoid like the plague.  For Example, as of this writing I can take advantage of these deals:
Free $25 Master Card from Camel
How to earn money through installing an app to your TUMBLR account
Getting free yoga pants
Advice on how to make money on Instagram
A link to a free book on passive income (beer money's appropriate title)
GrubHub Promo Codes
Free CiCis pizza promo
$10.00 sign up bonus with Ibotta
Research invitations
This is just for today.  The users are very active and I've not ran into any major assholes yet, so there is that.  If you would like to know more, hit their community up and see if you have the patience to earn a little bit of that BEER MONEY!