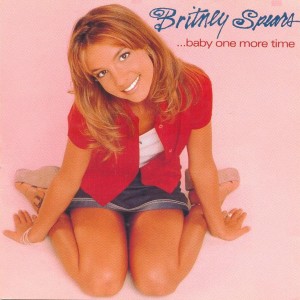 Released: January 12, 1999
Recorded: August 1997 to June 1998
Recorded In: Sweden
Genre: Pop
Length: 42:20
Label: Jive
Producer: The All Seeing I, Jörgen Elofsson, David Kreuger, Kristian Lundin, Per Magnusson, Max Martin, Rami, Eric Foster White
You know, when I was younger I was kind of silly about music.  I really liked everything, with a bent for the heavier musings of Metallica, Nine Inch Nails, and Marilyn Manson.  However, I was a music video nerd and I appreciated fun and interesting music videos.  I also had a thing for chicks who dressed provocatively like most teenagers do today  and when Britney Spears popped onto my television with her first music video, I was enjoying the catchy tune and of course, the school girl outfit.  (Who would have thunk that America's teen bomb shell pop singer would go on to record such hits like "Gimme More" that starts out with "It's Britney Bitch!").
If you think I am here to review this song and give it some professional write up, no.  No sir, not this time.  This time, it's story time and I must warn you – to capture the full impact of the story, some explicit language will be apart of the article below.
Continue reading Getting Lost (For Real) With Britney Spears. →