I can't get the Sharper Image website to even acknowledge these Black Buetooth Headphones I own exist.  I have tried everything to find them there, but there is no model number, no unique name or a product ID.  Perhaps, after some tech savvy nerd sees this article, they may link this thing in a comment, but I doubt it.
This should be a red flag to you, the consumer, that if you see these: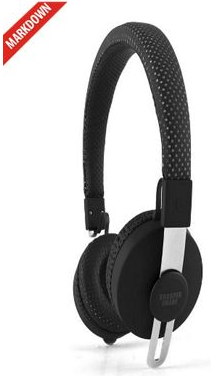 You need to run the hell away.
Continue reading Sharper Image's Generically Named "Black Bluetooth Headphones" →