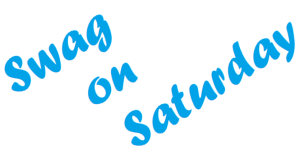 Guys, for the last several months now I have been taking part in the shenanigans introduced to me by the subreddit (A subreddit is just a special forum on the website Reddit.) /r/beermoney.  My first stop in this interesting little adventure of doing tasks for Chinese slave wages has led me to a beautiful place called Swagbucks.  This site is lauded as the ultimate "beer money" website because it has great returns for little effort.  Some other sites offer little pay for major effort, and once you take this adventure, you will see just what I mean.
Swag Bucks is a place where retailers come to advertise.  They try to get you to buy their products through the Swagbucks site and in return you get special "Swag Bucks" (SBs) in return.  It's a beautiful system, but before you get out your wallet let's be clear: 1 SB = 1 whole PENNY.  Buying things is not the only way to earn SBs!  You can also try out free trials for services like Spotify or Netflix and get yourself 300 or so SBs.  You can even cancel if you do not like the service and you don't get charged, but you hold on to your SBs.  Don't want to Get that deep?  You can do surveys until your little ol' heart is content.  Surveys can pay as low as 10 SBs or as many as 2500 SBs (Yes, that's $25.00).  You can even enter sweepstakes, coined as Swagstakes, and win money by essentially gambling your SBs away.  You can do actual tasks that feel like work, where you go to Google and check certain web pages for certain information, and you can just surf pages for profit.  Watching videos pays as well, and the site even has its own search engine that pays out at random for your searches.
My intentions for the time being are to explore different ways to make "beer money" with you guys while trying to raise money for Just Chill Here.  You have probably noticed that I have inserted a passage at the end of my most recent blog entry that asks you to register to Swagbucks under my referral code (All you have to do is click the link and just register).  This referral process allows you to make money for yourself, and for every 10 SBs you earn, Just Chill Here earns a free SB.  If you go register and try this out you will realize my plan is not a get rich scheme, but I would like to have help making the site cost neutral so that I can continue offering services.  If I make extra?  Well perhaps I can snag some new software to help make cool things for the site.  Maybe I can go catch a movie to review or buy a book to read and review.  There are a ton of things to do with extra income that could make this site much more meaningful (Like buying Google Ads!)
Each Saturday I will spend time writing guides, tips, rules, tricks and overall opinions of different aspects of these sites that allow us to make a little bit of spending money.  I hope that you guys will take this adventure with me!  Now go make yourself some free money!