If you've seen a picture of me, or heard me talk about my extraordinary girth, you have probably ascertained that I am a fan of food.  Not any food, mind you, I am a purveyor of fine tasting foods that make you fat.  Not that I like being fat, I just love good food.  Today I felt like paying homage to a hometown classic.  If you are passing through Leesville, LA you may run into a steakhouse called Wagon Master.
It is a rough and tumble kind of joint.  One of those places that people throw peanut shells on the floor (free peanuts, mind you), and the waitresses say "How can I help y'all?"  The drinks are endless and they even deliver delicious, buttery, hot, soft rolls.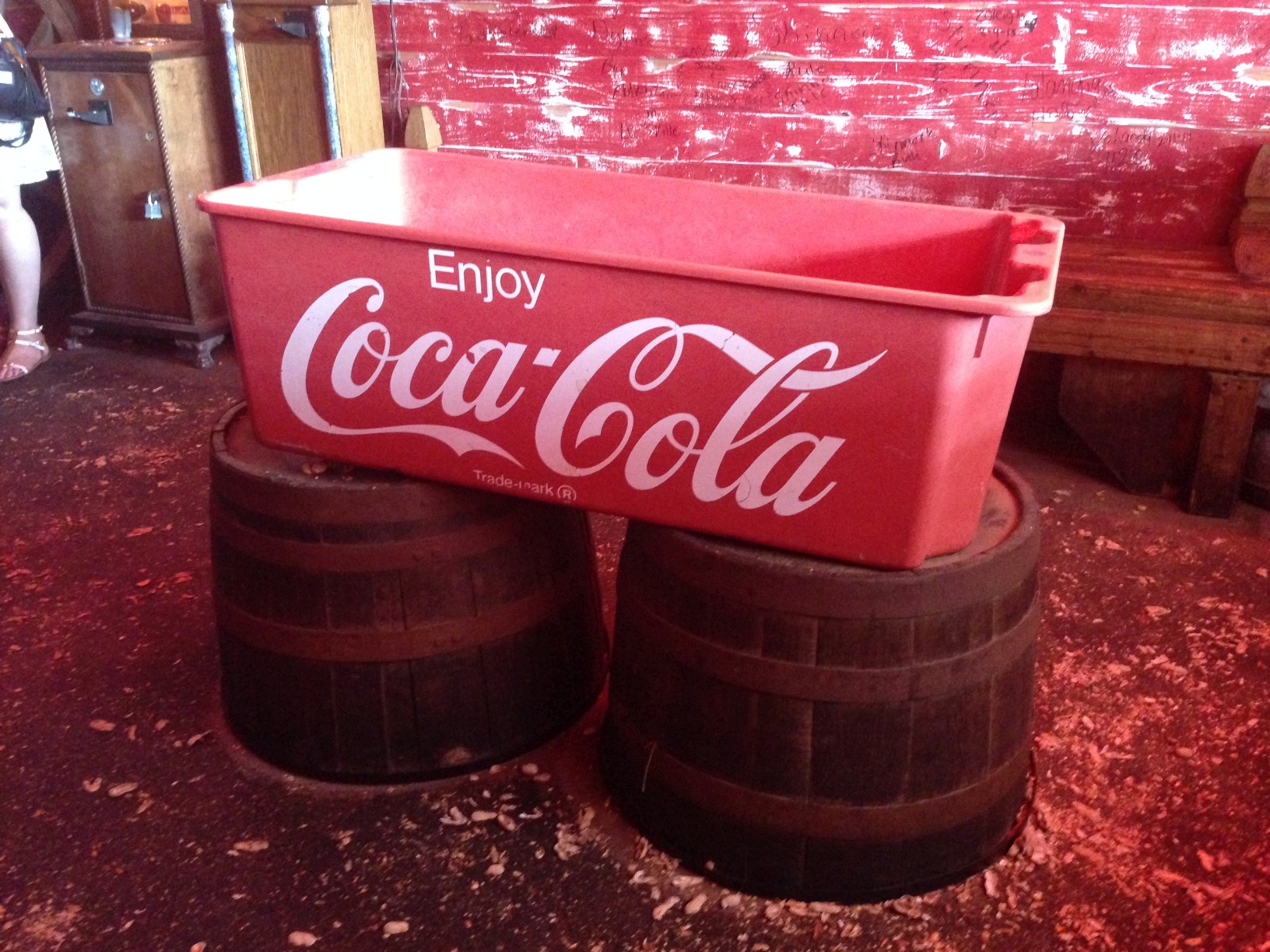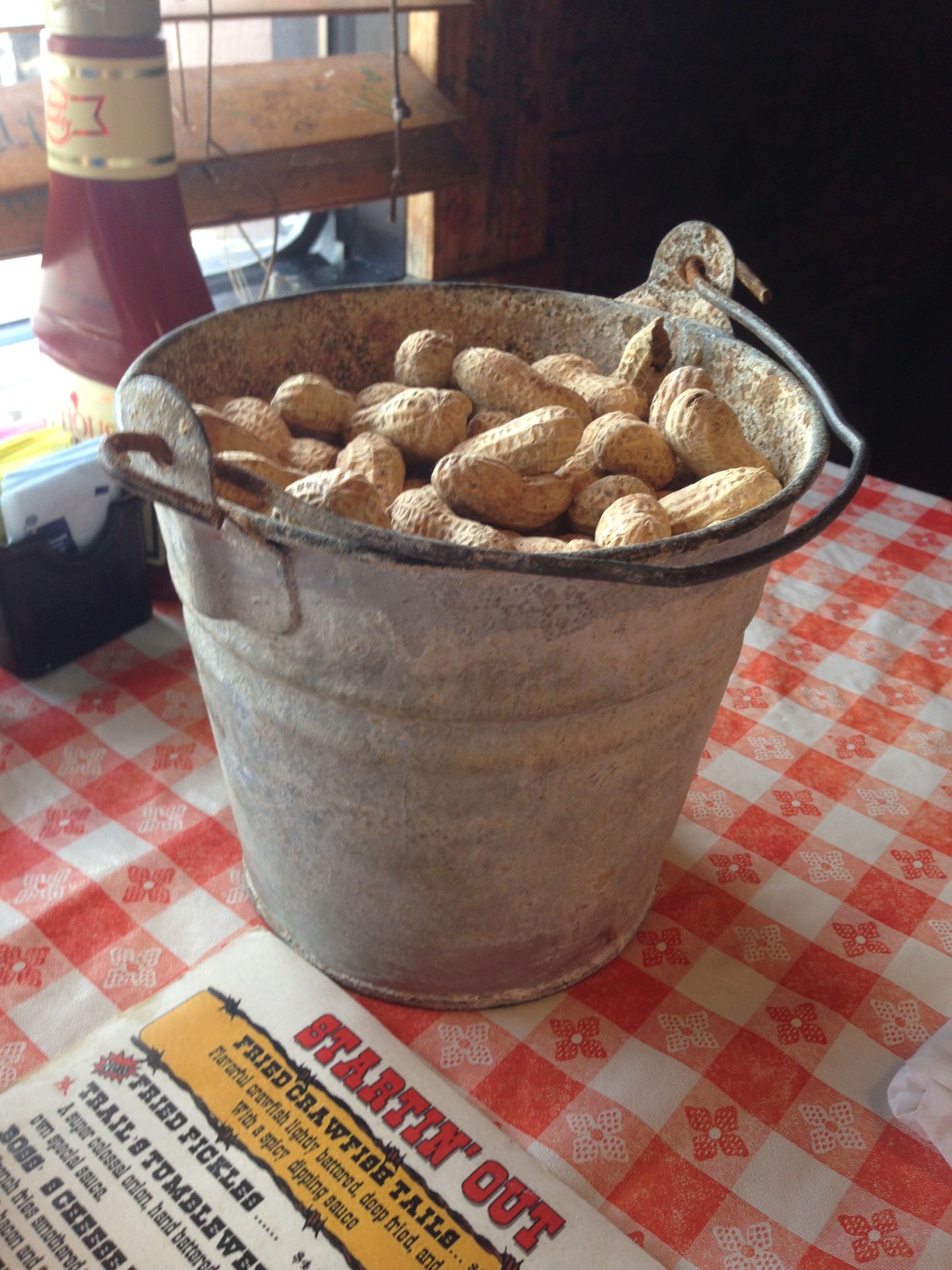 When entering the restaurant, I warn you, that you can fill up easily before you get to your entree.  I have witnessed this many times and have made the careless mistake myself once or twice.  Peanuts and bread are both fillers that will make you leave HURTING after the meal.  Sometimes the wait for your main course can take a while, luckily they keep you eating and drinking during that time.  If you are a purveyor of overpriced adult beverages, they also serve those particular needs as well!  Other ways to occupy your time are…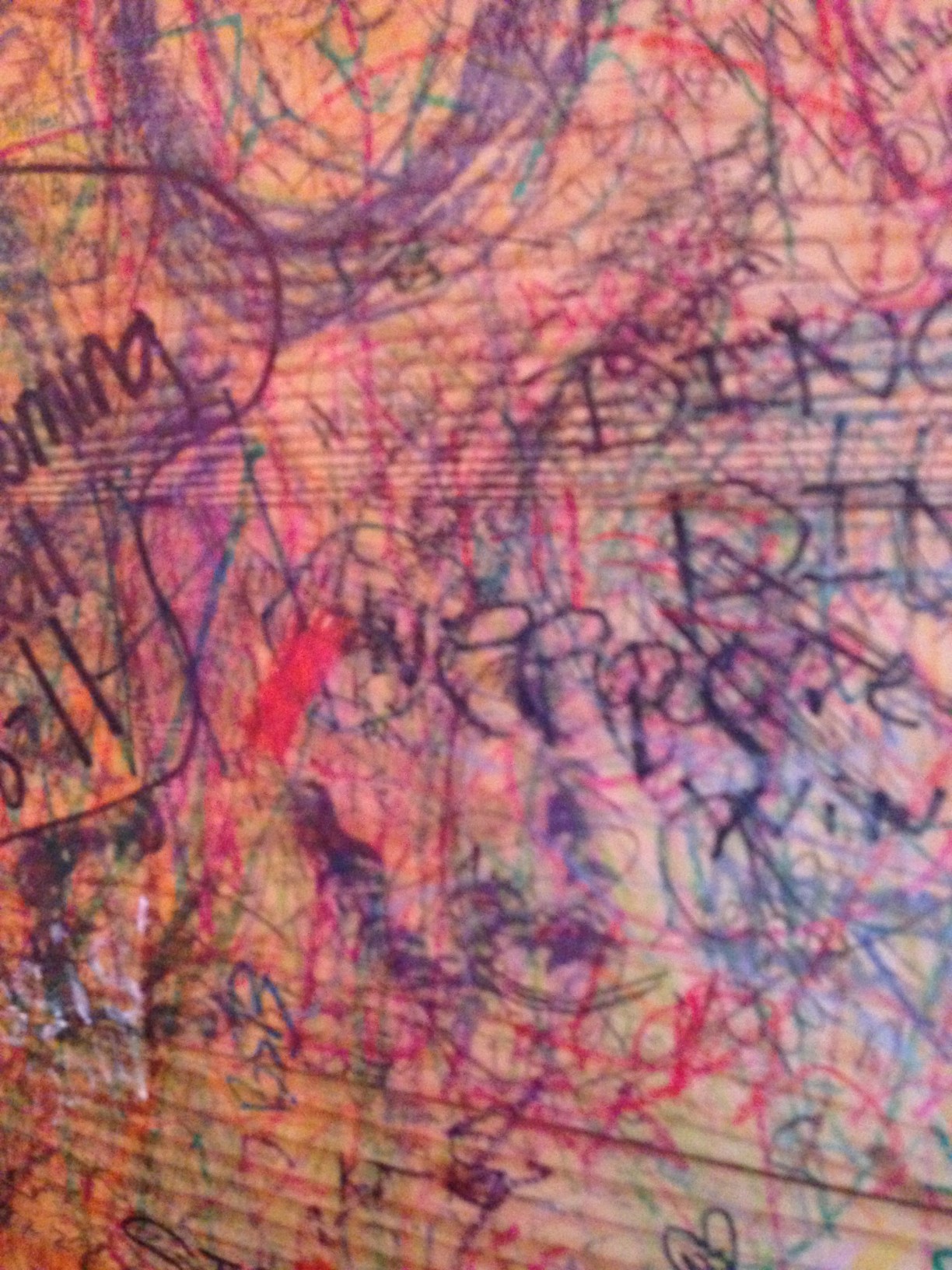 Yes, you can write and draw on the walls.  Since it is a family establishment, be polite and don't draw veiny dicks, please.  If you would write in in the public restroom of a truck stop, don't write it on the walls of a restaurant that allows this to happen.  If graffiti is not your cup of tea, perhaps sports may suit your needs.  I have watched a few sporting events while enjoying my delicious sirloin and I don't even watch sports…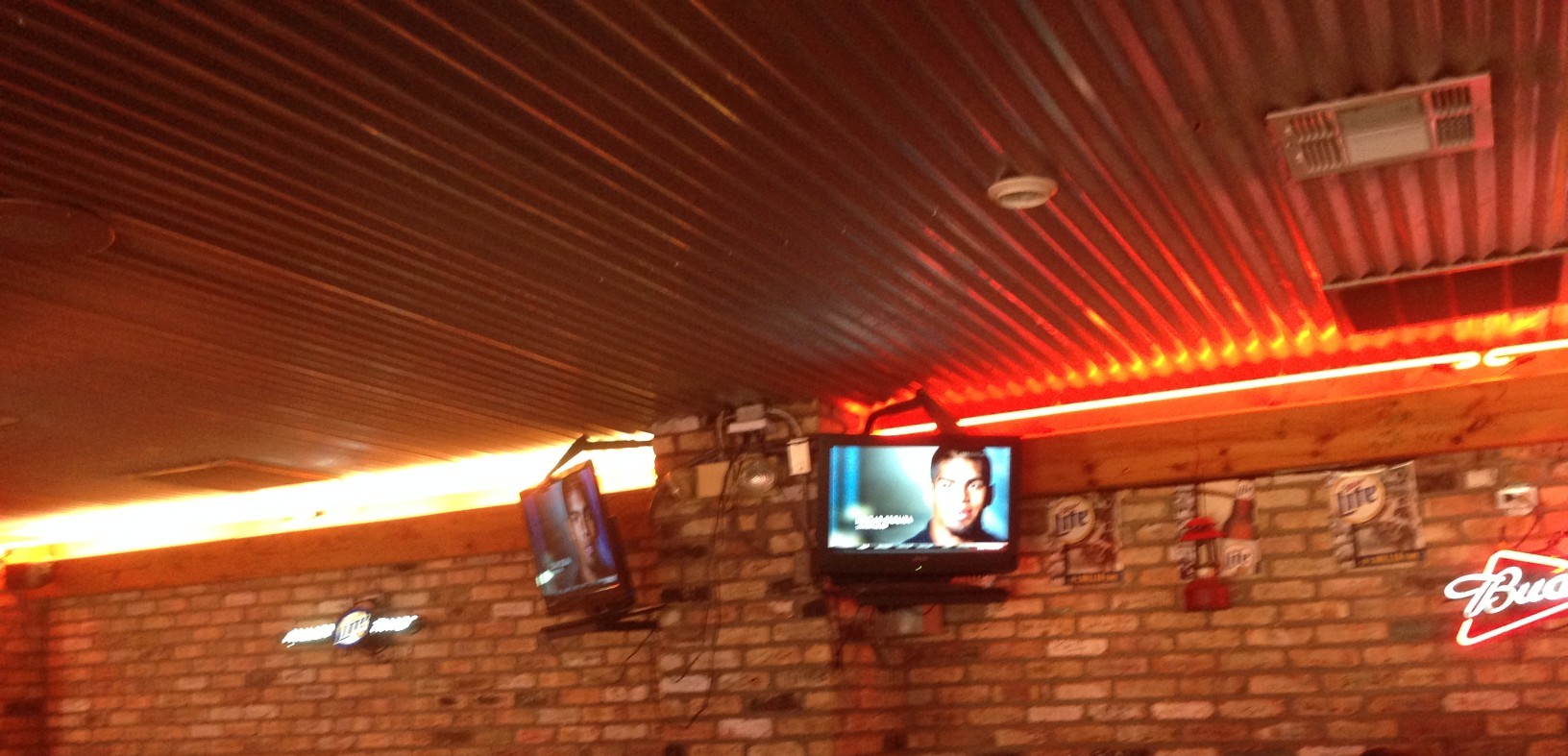 The restaurant is covered with plenty of ornaments that hearken back to a day when cows were rustled.  It tries to mimic Texas Roadhouse, but the establishment of clutter and mess will leave it in the realm of a Louisiana hang.  Regardless, the food is delicious and that's generally all that matters for most people.  On this day I pulled the menu and decided to give their newest menu item a shot, along with an 8 oz sirloin and baked potato.  My issue with Wagon Master is generally that, they can make a steak taste good, but they hardly ever cook a steak correctly.  I prefer my steak to still be moving, so I tell them rare and I typically get, at best, medium.  I've never turned a steak around, though.  It still tasted great.  The fried catfish were seasoned well and the crust was crunchy, a true southern style of frying those fillets.  The baked potato was hot and soft, the peeling was crunchy and seasoned just right.  They typically make great food, and I doubt you will be disappointed with it.  The prices are a little high, but that's this area for you, everything is more expensive here.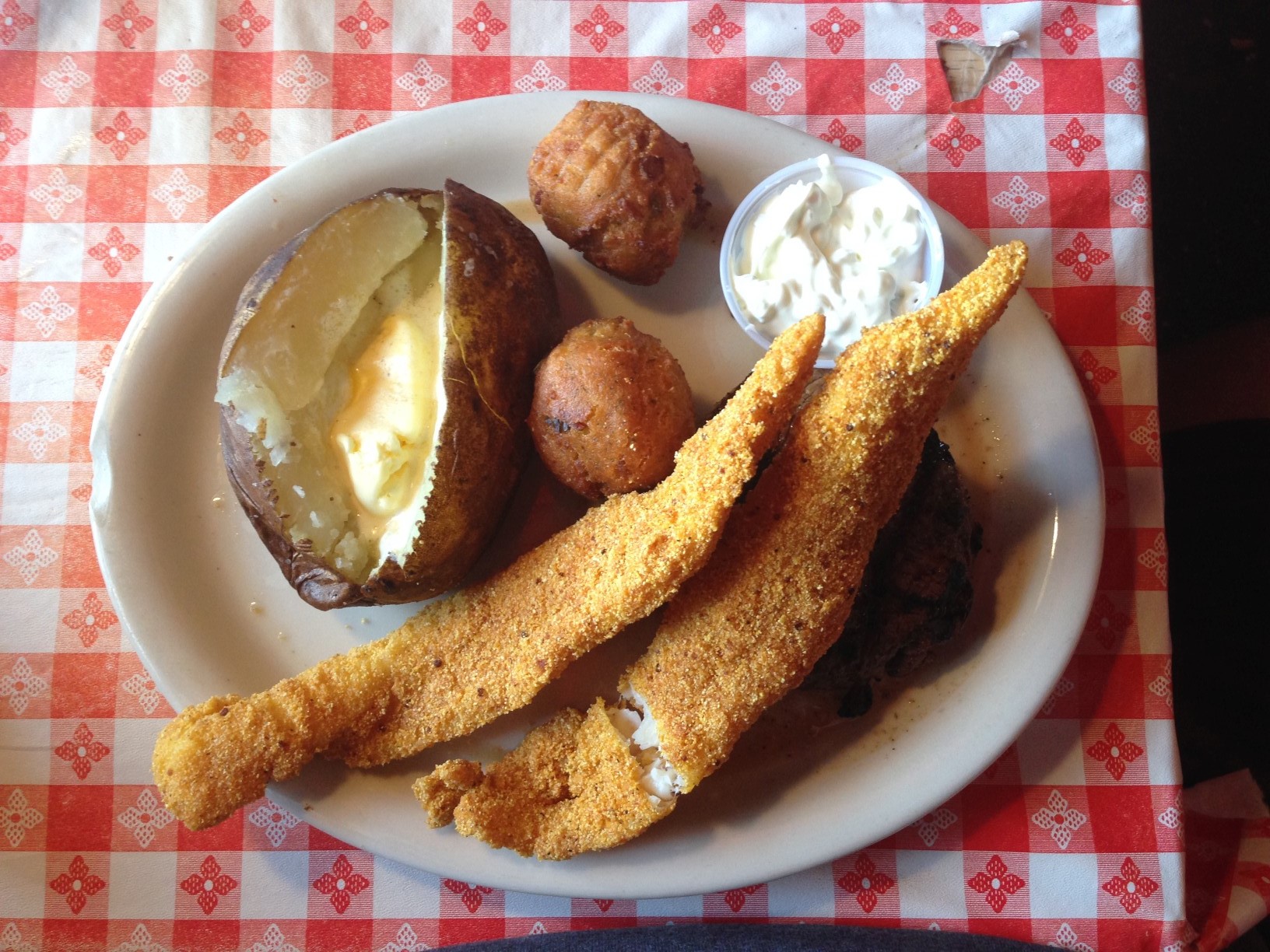 Another part of the experience is the waitstaff.  More times than not, I get a great waiter that pays plenty of attention.  My glass is always full, if I want rolls I get them and if I need sauce, I get that too.  They are never rude and generally friendly to the point of where it could be uncomfortable for some, but I'm not an asshole.  I like nice people.  If you get great service during your visit, tip well.  Here is a menu from foursquare.
I give Wagon Master a 4 out of 5 stars.  It's delicious, for sure, but there are hang ups that have been there since it replaced Bonanza so many years ago, I've held a grudge that long.  Our Bonanza was the best restaurant in the whole world when I was a kid.
So, the Internet has an opinion or 50 ready for you to peruse: